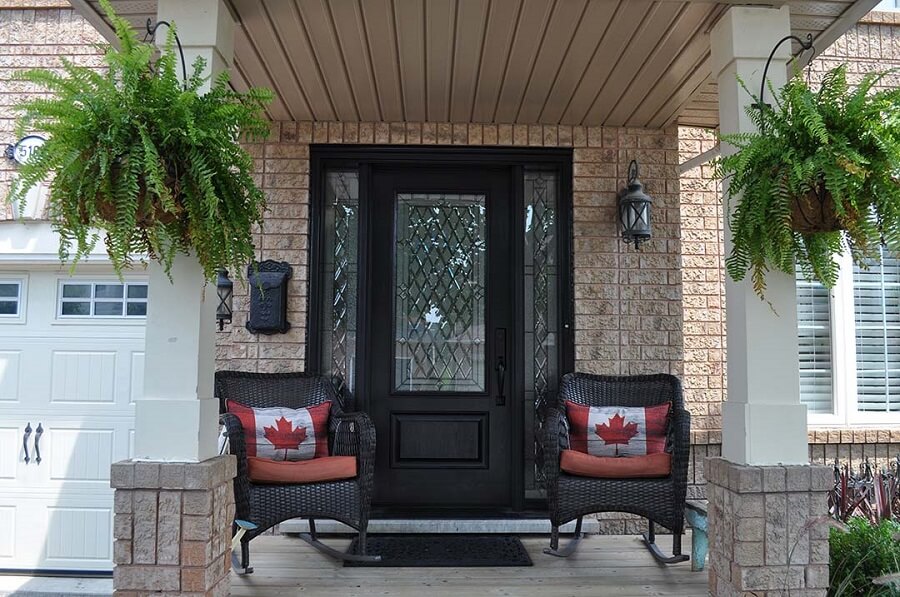 Premier Exterior Door Company Servicing Oakville
From Joshua Creek and Glen Abbey neighbourhoods in the north to Bronte and Morrison neighbourhoods in the south, the beautiful town of Oakville has a place for everyone.
When you're in the market for a new door for your Oakville home, we have something that will meet your needs. Our expansive product line includes custom wood door systems, patio sliders, and painted/stained fibreglass entry doors.
No matter what type of door you require, know that all of our doors are made to the highest of standards. Our quality products are sourced from some of the best door manufacturers, including Plastpro, Trutech and Crowland Sash.
Our large, on-site shop includes a paint booth where we apply high-quality paint and finishes to the doors we sell. By providing installation we are confident that you'll be happy and provide you with a worry-free guarantee.
Custom Wood Entry Doors
When you have a unique vision in mind, the option to go custom is always available.
Besides getting exactly what you want for unique features, choosing a custom door is a great way to set your Oakville home apart from the rest. Our custom wood door systems have minimal restrictions, which means we can make them fit any size opening, style, or requirement. Add a glass or wood texture to make it truly one of a kind. With custom doors, the sky's the limit!
Painted/Stained Fibreglass Entry Doors 
Take a quick drive around Old Oakville, River Oaks, or College Park and notice the number of brightly coloured doors you see. With our fibreglass entry doors, you have the option to apply a paint or stain in whatever colour you choose. Rick will help you choose the colour on site.
Make your home stand out with a vibrant front door. Having a coloured door is a great way to help guests easily identify your home and adds instant curb appeal. Fibreglass doors require minimal maintenance, and will never rust, warp, or rot. Unlike wood doors, their locations are not limited to only shady spots.
They're also available in a range of stain colours. With a coat of spar urethane every four to six years, your stained fibreglass entry door will last for years to come.
Whether you choose to paint or stain your fibreglass entry door, our team can help you find the best colour option.
Ready to install a new door at your Oakville home? Contact us today to learn more about our numerous options when it comes to door systems.