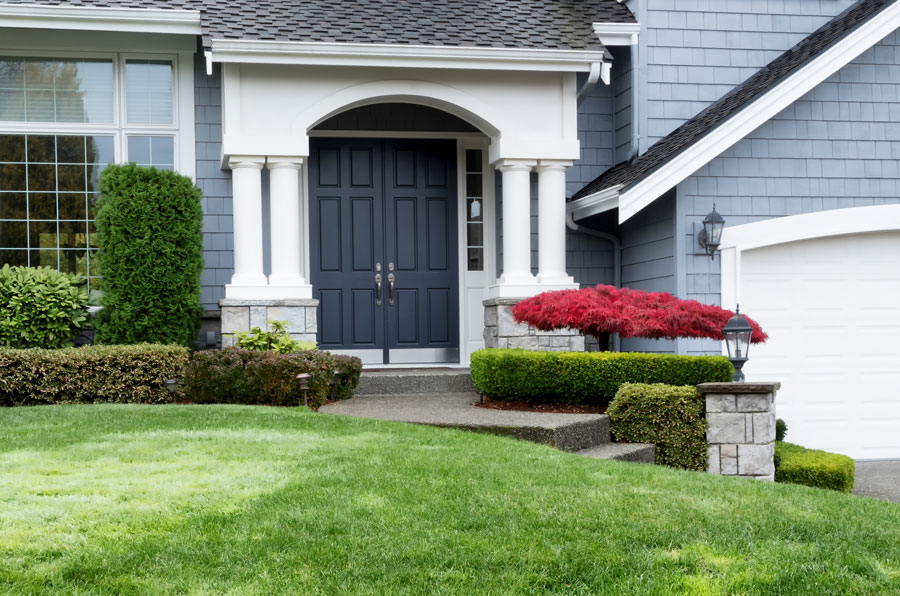 When you're in the market for new doors at your Burlington property, we have everything you need. Select from beautiful arched front doors, front doors with transoms, or versatile fibreglass doors. Our glass inserts are an easy, economical solution if you already have a door but want to update its look. For the perfect entrance to your backyard oasis, view our wide selection of patio sliders, garden doors or French doors.
If you have a particular vision or need to fit a non-standard size, choosing a custom door is the way to go.
Elegant and classic looking, our custom wood door systems make a great first impression on guests and passersby. They can also be made to fit any style – grand, warm, or cozy. Our doors are typically constructed out of mahogany or cedar, both well-known for their durability and beauty.
Since they're made to suit your preferences, your custom door comes with minimal restrictions and is made to fit your style, requirements, and space. Wood doors need to be situated in an area that is protected from the sun with a covered porch. If you have any sun exposure a fiberglass door is the way to go. A stained woodgrain fiberglass door is made to look like a real wood door but has little no no maintenance.
Choosing the Right Door for Your Burlington Home
Selecting a suitable door for your Burlington home can be daunting. Style, colour, material, and more all need to be decided, but it's not as hard as you may think.
To start, why not take a stroll around your neighbourhood and get ideas from other homeowners. Burlington has many unique neighbourhoods – from Kilbride and Alton Village to Aldershot and Appleby – each home has its own unique front door. It won't be long until you find a door that you can picture in your own home!
The colour of your door is important as well – you want a colour that flows with the rest of your home. When Rick stops by to take exact measurements prior to ordering he will confirm colour with you at your home. Doorway provides a wide selection of paint and stain colours to choose from.
Depending on the type of door material you choose, maintenance may be required. As a busy homeowner, you may want to select a door that requires little to no upkeep, such as a fiberglass door.
Visit our showroom and a sales representative will make your process easy from start to finish. Choosing a front door will turn your house into a home!